We're with you every step of the way.
Step 1
Complete the online health history and consent forms.
Step 2
Recieve 1:1 care from our licensed health coach.
Step 3
Personalized treatments shipped right to your door
What's included?
Board Certified Clinicians
Doctor Prescribed Medications
Lifestyle & Nutrition Support
Supported by Advocates of All Things Wellness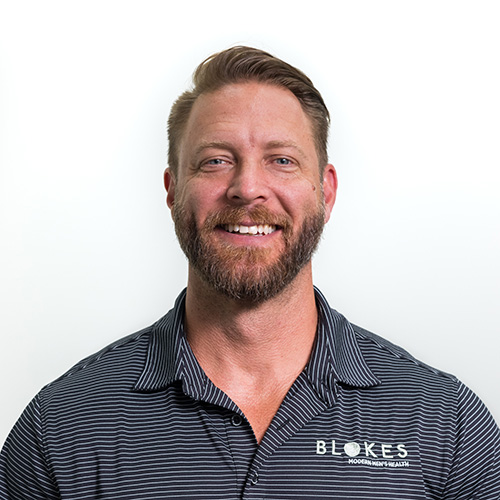 "Our approach to healthcare is personal. Not only do we listen to your symptoms and ask about your goals, but we dig deep into your biomarkers. This holistic view gives us the tools to provide you with a customized and actionable path for wellbeing."
Dr. Jacey Folkers
Certified Health and Fitness Specialist
Do you take insurance?
Blokes does not take insurance, but we can help qualified patients obtain coverage for GLP-1 weight loss medications (such as Wegovy and Ozempic) should their insurance plan cover it. You can, however, use your HSA/FSA card to pay for treatment regardless.
Will I gain all the weight back when I stop?
Due to the beneficial lifestyle changes Semaglutide and Tirzepatide promotes, it is possible to stay at a consistent weight when you get off of the medication. However, if you go back to poor eating and lifestyle habits, it is likely that weight gain will occur.
Do I need to change my diet or lifestyle?
To experience the best results possible we recommend incorporating healthier eating habits and moving your body. Prioritizing protein, healthy fats and fiber as well as reducing the amount of processed foods is highly recommended.